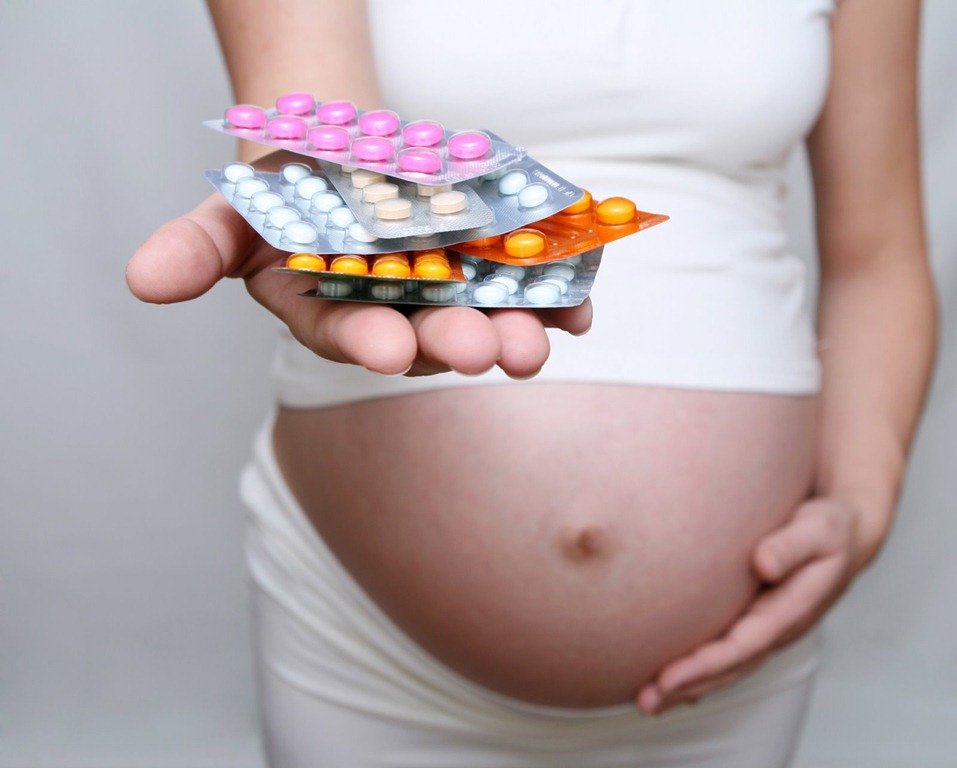 Pregnancy is an exciting, but often overwhelming time for new moms like you. There is so much to learn about your changing body, growing baby, birth and labour, not to mention preparing for parenthood. It is also a time where moms are more conscious about making healthy food choices to be strong and healthy to support the new life growing within. One of the most crucial parts of having a healthy baby and body during pregnancy is making sure you are getting the most out of your prenatal multivitamin.
When choosing your prenatal look for the following 3 criteria:
1. Adequate Nutrient Levels: AKA how much of each nutrient is found in the daily dose.
2. Excellent Absorbability: Different forms of vitamins are better absorbed than others. This is especially important for moms with digestive issues or food sensitivities, who may have difficulty breaking down and absorbing nutrients. Read below for which forms are best.
3. Few Fillers & Additives: Found under "non-medicinal ingredients". Choose a prenatal with as few additives as possible to prevent passing on these harmful ingredients to baby.
Vitamin A
Vitamin A is important for the immune system, skin health and development of vision, however, high levels of vitamin A (over 10, 000IU) are known to be harmful during pregnancy. Choose a multi with low or moderate amounts of Vitamin A. Synthetic vitamin A is very poorly absorbed, so look for animal (retinol) or vegetable (beta-carotene) based sources. If you were or are a smoker, beta carotene supplements are best avoided entirely as they can increase a smoker's risk for lung cancer.
Folic Acid vs. Activated Folate
Folic acid/folate is one of the most important parts of a prenatal multi to prevent neural tube defects (NTD). Since adding this to all prenatal vitamins, there has been a large decline in NTDs. However, over 50% of our population has a defect, ranging from mild to severe, in the MTHFR gene, which is responsible for activating folic acid into it useable form of methylfolate. When this gene isn't working at its best, folic acid cannot be activated and used by the body. Methylfolate is essential for methylation – a process used to promote detoxification, produce neurotransmitters and hormones, create energy, repair cells, etc. MTFHR defects are common in women with recurrent miscarriages and infertility and are linked to mood disorders, pre-eclampsia, Autism, Down Syndrome, heavy metal toxicity and cardiovascular disease. Testing for the MTFHR gene is an option, but another great choice is to always opt for activated folate (5-methyltetrahydrofolate) when choosing a prenatal.
B Vitamins
Our B-vitamins are essential in methylation, much like methylfolate, and assist in development of baby's nervous system while supporting your own energy and stress levels during pregnancy. Choosing activated forms of B12 (methylcobalamin) and B6 (pyridoxal-5'-phosphate) ensures your body absorbs and uses these B vitamins effectively.
Vitamin D
D3 (cholecalciferol) is your best-absorbed form of vitamin D and is an important part of a prenatal multi for Canadian women. It is difficult to get enough of this important nutrient through the sun during Canadian winters, so ensuring your prenatal has at least 1000 IU will protect you and baby. Building adequate vitamin D stores before breastfeeding is also important, as we know breast milk is commonly deficient.
Calcium & Magnesium
These minerals are important for bone, teeth, musle and nervous system development. Citrate, malate and glycinate forms are better absorbed than carbonates, sulphates or oxides.
Iron
Constipation is a common complaint in pregnancy, and iron supplementation can make constipation worse. If this is true for you, choosing an iron glycinate or heme iron tends to cause less digestive upset and is better absorbed.
Still feeling overwhelmed about choosing your multi? Use this easy chart to compare common brands, or consult with one of the Naturopathic Doctors at The WOMB to help choose which is best for you and your baby.