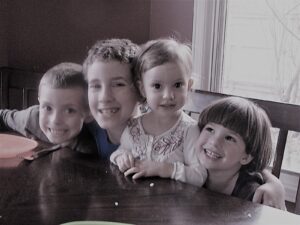 Life is full of gifts. Receiving life in the form of a child, is one of the most beautiful of them. I have four of these gifts in my life and with each one, I've learned something along the way. And for each of these lessons, whether challenging or easy, I am grateful.
My first son taught me about the unknown. Standing at the threshold of a new life I pondered: How do I give birth "the right way"? Is my relationship with my partner ready to be "ruffled" by a new soul in the house? When will my child arrive? Will I be a good mother? In the end, his gift to me was that of fulfillment – I was finally a parent.
My second child, I will admit to you, was brought into the family so our first wouldn't be an only child. I couldn't help but worry that if something happened to us, our first would be left alone. We couldn't do that to him. So, my second taught me "family". He taught me that "special time" was time together – not time individually. We were a unit bigger than just me, my partner and a child. We were a pride, a gaggle, a herd. BUT I also learned that looking after two children is challenging (to say the least!) and can't be done alone. You will sacrifice your whole being if you don't have any supports or resources in place. You will need your circle of support to remind you that even in those moments when you believe with all your heart that "I wasn't meant to be a mother", they will be there to tell you, "Ya, I felt that way too!"
With the arrival of our third son, I relaxed finally into parenthood. My first two could play together and I could sit back with my newborn on my chest and just watch and spectate the beauty of their interactions and glory in different personalities and passions. I saw myself no longer as someone "trying" to be a mother, trying to meet someone else's standards, to do it in a blogger, Baby Center kind of way. Instead I stopped caring what anyone else thought and listened to my own intuition and what was right for me.
Having a fourth child just solidified that belief that intuition is the success to my parenthood. I know my children best (despite what google or someone in the grocery store says), I know their ins and outs and I know that I don't need to force anything for them to grow, love and develop. I have said on many occasions that I wish everyone could have their 3rd or 4th baby first, to have the confidence in their heart to listen to their own wisdom and to relax into the process. So I'm writing this blog so that you can have a sample or starting point at which to begin to understand who you are as you become or grow into being a mother – a place to begin to listen to your own inner voice called intuition.
Where do you start when you are standing at that threshold?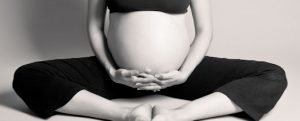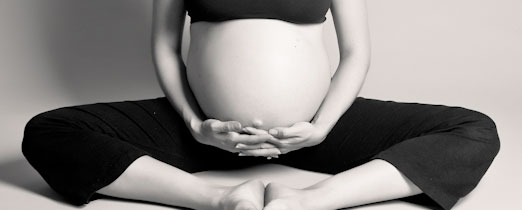 History has shown that in these beautiful times of planning, gestating and anticipating new life, people turn to things that have deeper, greater and more enduring meaning. As mothers and mothers-to-be, we stand at a threshold of unknown – searching books, sites and asking other mothers about "what to expect" physically, mentally and spiritually. Will I know how to do this? To birth, to be a good parent… Who will I be? What will the "new me" be like?
What you need to know first is that allowing the spirit of "who you will become" after your child's arrival is a gift – probably one of the most important for yourself. Opening your heart to the unknown and allowing the process of life to unfold in front of you can be both challenging and rewarding. With a baby coming, there is so much to worry about, so much to prepare, so much to buy and have ready, so much to know! Have you ever sat back and considered what YOU need to be a mother? Write it down. Move toward it. Have you sat in a quiet room, by yourself and listened to your inner voice and just followed it? Try it. Practice it. It will be courageous of you to see what happens when you follow your own advice.
While you await the gift of your child, another way to receive for yourself and open to your new self is by celebrating the woman-you-are-to-become through a Blessingway or Mother Blessing. Traditionally, a Blessingway (in the tradition of the Navajo) or Mother Blessing (a north American term) is a birth ritual or ceremony that celebrates a woman's passage into motherhood. The ceremony acknowledges the changes a woman is going through in the months leading up to her baby's arrival, and the greater impact of birth and early parenthood on her, as a person. In a close circle of women, the mother-to-be is nurtured in storytelling, adornment, gifts, blessings and food. Bead bracelets can be made, which the mother-to-be will carry with her into birth as a reminder of the strength and support her circle of women sends with her. The group can hold a red string ceremony to connect each with the other as women, and when the announcement arrives that baby is earth-side, the red string around the participant's wrist or ankle is cut and released free. From all of this, the mother-to-be comes away with a strong sense of belonging, support and confidence that she will need as she nears the birth of her baby and after her baby is born.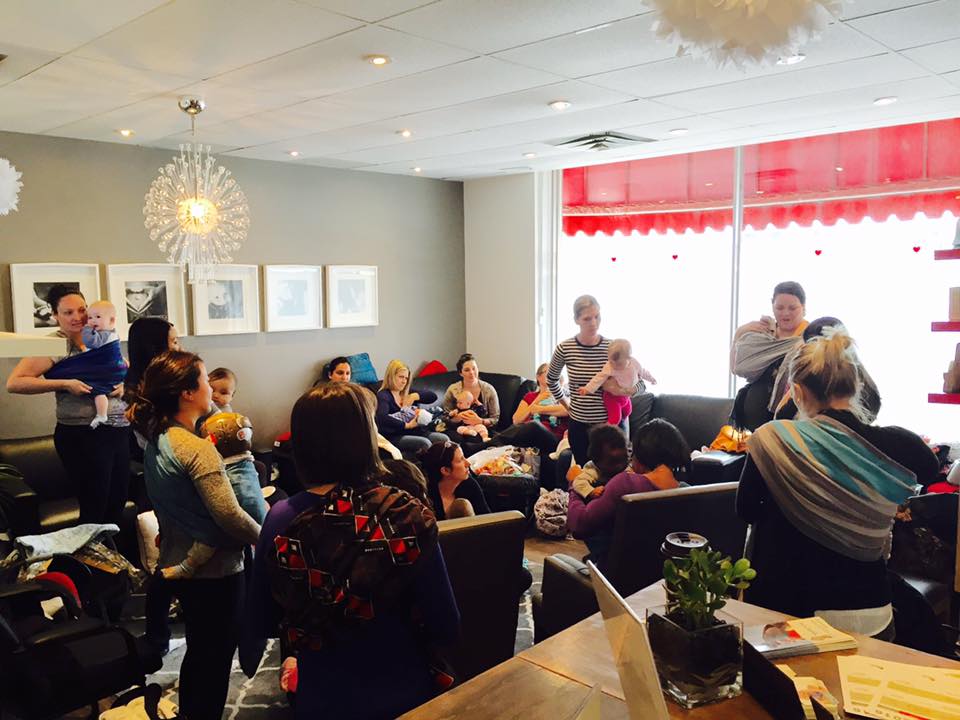 Chances are you have attended or have heard of a "baby shower". This type of celebration is a wonderful chance to rain baby presents upon the family so they are prepared with the materials they may need for their child. A Mother Blessing can be another option or in addition to a Baby Shower. Celebrate and recognize the mother-to-be as she transforms and transitions. You don't have to follow any set agenda or order. Mother Blessings can vary in proceedings and rituals, so choose what you would like to do in yours. You can make it as "North American" or "Granola" as you like.
Receiving your gift of love, belonging and support will give you the confidence to listen to your inner voice and be the mother you were meant to be – one who can also teach your children to live the life of gratitude for their gifts and inner voice too. You will experience lessons along the way that will strengthen you, provide you with resources and give you confidence to be a new version of your amazing self. Take each one at a step at a time and watch yourself transform.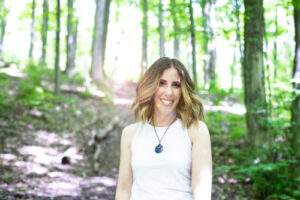 Angie Stenback, is the Co-Founder and Executive Director of The WOMB, a retired birth doula, childbirth educator, ceremony facilitator and mother of 4 growing kiddos. If you don't see her at The WOMB, you will find her being present to her daughter's dance performances, her son's hockey games and family events. Angie loves backcountry hiking, nuturing her vegetable and sacred medicine garden, puzzles and reading.