By Michelle Green MA, RP, CCC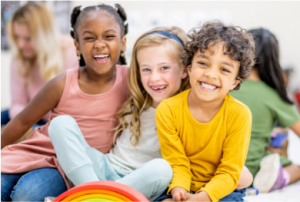 These past few years have had some tricky and weird transitions back into school. Most of us have witnessed the impact this has had on our families. As this beautiful summer comes to an end and Halloween decorations start to fill the seasonal shelves at the stores (WHY?) the "Back to school" dread may be starting not only for your kids, but for you as caregivers, parents, grandparents, older siblings, etc.
As a Registered Psychotherapist, here are some tips I've learned in working with parents and children throughout and before the pandemic that we can do before school even starts to prepare both them and us for the transition.
Start getting into some sort of routine now!
Summer is a different land of time for many children, late bedtimes, sleeping in, adventures away from home. It can be helpful in these last few weeks before school to start to ease back into something slightly closer to a school routine. This might mean having a set wake up time each morning, or earlier bedtime each night. It may also look like practicing some routines that you will need for the school year. I've known parents who even started packing lunches with/for their kids in the last few weeks of summer as a way to practice!
Discuss worries and excitements with your children ahead of time.
Whether it is their first time at school or not, most children (and parents) have worries about returning to school. COVID concerns, social issues, academic stress, and just being away from caregivers can all be major stressors. Invest some time to talk with your children about what they are excited for, and worried about. A great tip is if you've got young kiddos, turn it into a fun activity and create a "Worry jar" where they can store their worry pictures (or words) and an "Excitements jar" where they can place all the fun things they are looking forward to. This can be a great way to start conversations and name anxieties without as much pressure. Also, don't forget to make appropriate space for yourself to discuss your worries and excitements too! Have a coffee date, or phone call with a friend, or talk to your partner about what might be difficult for you. We all need our feelings to be heard and validated, no matter how old we are.
Start the exposure for both of you.
If it's your little one's first time away at school, or if they (and you) are feeling particularly anxious about school starting the best thing we can do is exposure. We know from research that the best way to overcome anxiety is by doing the scary thing. In these weeks before school, try integrating a walk to the school yard every morning, or go with your child to play in the school yard and create some positive memories and associations around the building before school even starts. Reach out and contact the school staff, they are often very open to coming in for tours or meeting with teachers ahead of time if this will help your child adjust. As for parent anxiety, think of small ways that you can see your child succeed physically away from you. The important thing with exposure is to start small and grow as you and your child become more comfortable and confident.
Finally, be gentle with yourself.
The transition back to school can be tough for the whole family. If you are struggling as a caregiver thinking about this difficult time, know that there is support out there. One of my favourite topics in therapy is supporting parents to support their own, and their children's mental health. If you feel that some strategies specific to you and your family could alleviate some of the back to school stress, give us a call.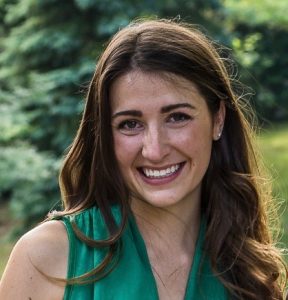 Michelle Green  is a Registered Psychotherapist and Certified Canadian Counsellor at The WOMB Milton. She holds a Masters of Arts Degree in Psychotherapy and Spiritual Care. Michelle has a history of working with diverse populations of clients including children, adolescents, families, and women who have experienced abuse and violence. Her therapeutic work with caregivers focuses on helping them to build compassionate relationships not only with their children, but also with themselves. Her approach to clients is Relational, Family Centered, Feminist, and Narrative informed.