Turn fear and anxiety into opportunity and empowerment!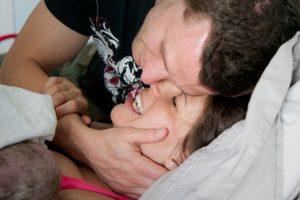 The WOMB was recently asked to participate in a round table discussion about the potential epidural shortage and how strategies birth doulas employ can assist in childbirth. This discussion was facilitated by a local hospital whose staff is very concerned as this potential epidural shortage would impact:
Those giving birth in terms of comfort, stress and support
Health care staff who want to assist patients but may be understaffed and unsure how to support birthing parents without pharmaceutical intervention
The stress on family members and friends who would like to support the birthing person but don't have the experience or the know how
At The WOMB, we feel that this can be a powerful opportunity for enacting best practices as per the 2018 SOGC (Society of Obstetricians and Gynecologists Canada) guidelines for better birth preparation, use of Doulas, and using more traditional support methods.  In fact, it would take little effort to enact these best practice recommendations. Using narcotics such as fentanyl as a "back up plan" for use in birth may be a knee jerk, premature recommendation at this time because medicine doesn't yet understand the implications on baby, labour and breastfeeding.
So we offered this advice to the hospital team:
Set expectations. Birthing parents need to know that an epidural may not be a viable option for them. Flat out. We need to be honest with them so that we can shift from fear and anxiety to empowerment.
That means we need to reset our expectations of what birth may look like for ourselves – educate, prepare and empower ourselves.  Evidence shows that when we are open to anything and attached to nothing, and advocates in our own birth process, we reduce trauma, increase our confidence, empower ourselves have better outcomes for all.
There are people who can support parents and the health care workers through labour and birth.
Evidence has shown that support from a doula may be associated with:
A decreased use of pain relief medication including epidurals during labour
A decreased incidence of Caesarean birth
A decrease in the length of labour
A decrease in negative childbirth experiences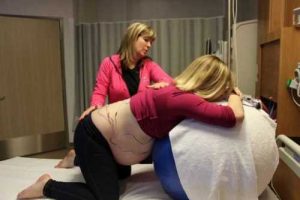 The WOMB's team of experienced and expert birth doulas have attended thousands of births and are knowledgeable in advocacy, comfort measures and pain coping practices, mindfulness tools, spinning babies techniques and other practices that support a faster, easier and more joyful birth experience.
Be educated. Health care data have shown that the rates of childbirth education and preparation have been dropping. When birthing parents arrive in hospital too early, unaware of what is going on in their bodies and relying on epidural use to get them through, there is an increased inability to cope and more likelihood of trauma. The dependence and expectation of epidural use, reliance on an understaffed health care system and an increased rate of caesarean birth have shown to be reduced by better birth preparation that includes information on:
Hormone physiology
Pain science – pain as a form of communication rather than something to be afraid of and stomped out by pharmaceutical use
Use of mindfulness tools (which greatly reduce the perception of pain!)
Labouring well and confidently at home
Childbirth Preparation at The WOMB
We want you to go into your birth empowered with information and support no matter what type of birth you may have – home, hospital, vaginal, caesarean, induction, medicated or non-medicated – or a combination of several. Data shows that with a more educated and wholistic approach, birthing parents and babies have better outcomes.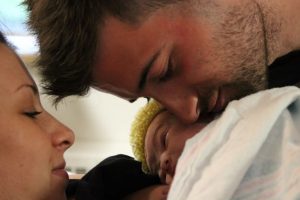 It is never too late for parents to prepare themselves physically and emotionally for birth, There are online classes, in-person classes, doulas and other health practitioners who are available to help you!
We would love to create a plan with you so that you feel empowered, inspired and supported.  Please feel free to reach out.
Love Angie and The WOMB team